Histoire des grands architectes & designers :
During the new French lockdown, we have decided to share the stories of several great architects and designers with you, in order to honor their importance in the history of 20th century design. It will thus be about their role as artists, their inventions and their inspirations.
PART 1
« Rêves de Lumière »
ISAMU NOGUCHI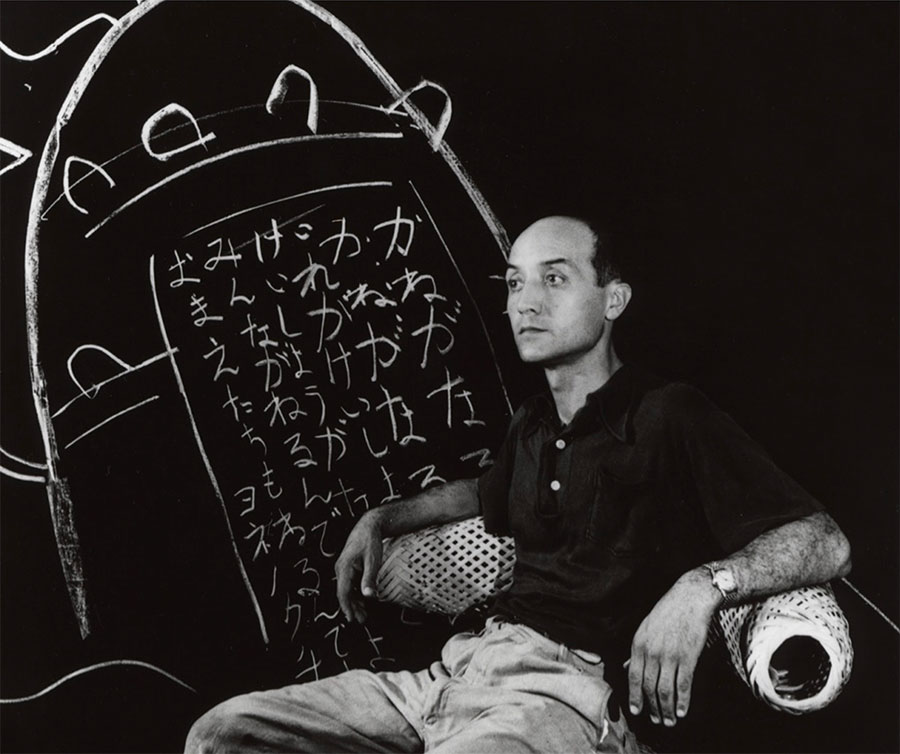 Isamu Noguchi is an American artist, with Japanese origins, who will be torn all his life between a deep sculptural research and a very diverse creation of furniture and works of art! His creations reflect his life and his work in different cultural settings. We will focus specifically on his "paper lamps" which continue to mark generations of collectors.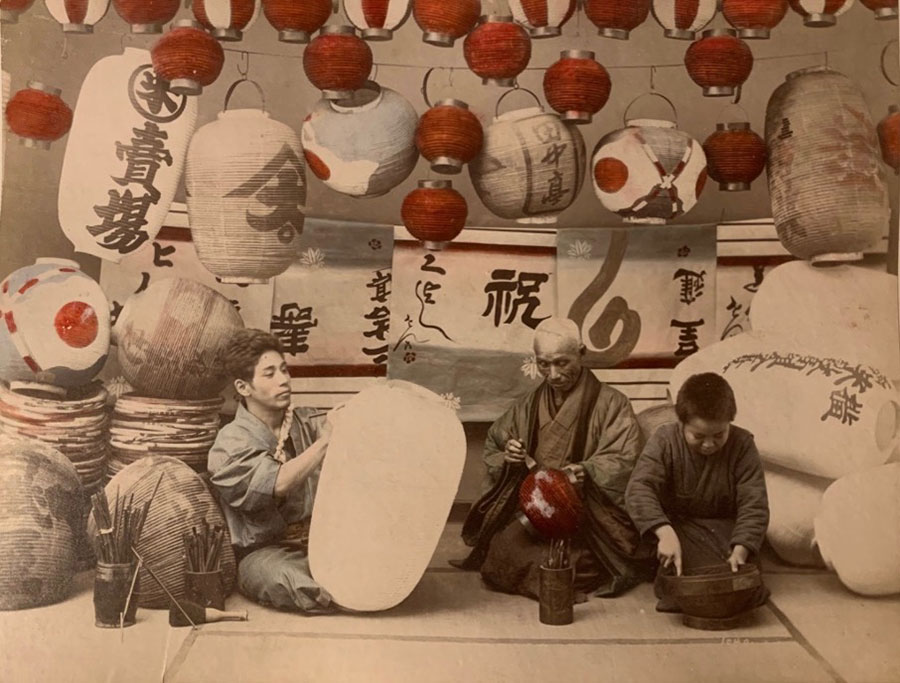 The Japanese paper lantern is one of the country's biggest ancestral symbols. It's an object that has stood the test of time since the 9th century, first in China! Object of wood, object of stone, it very quickly becomes a symbolic paper object that guides ancestors, coming from the shadow world … Long before the Meiji Era (1868-1912), a symbol of Japan's entry into the modern world, the tradition of customed paper lanterns goes back a long way. At the market, we find the lantern merchants, decorating with brushes those objects which become real decorative pieces telling messages.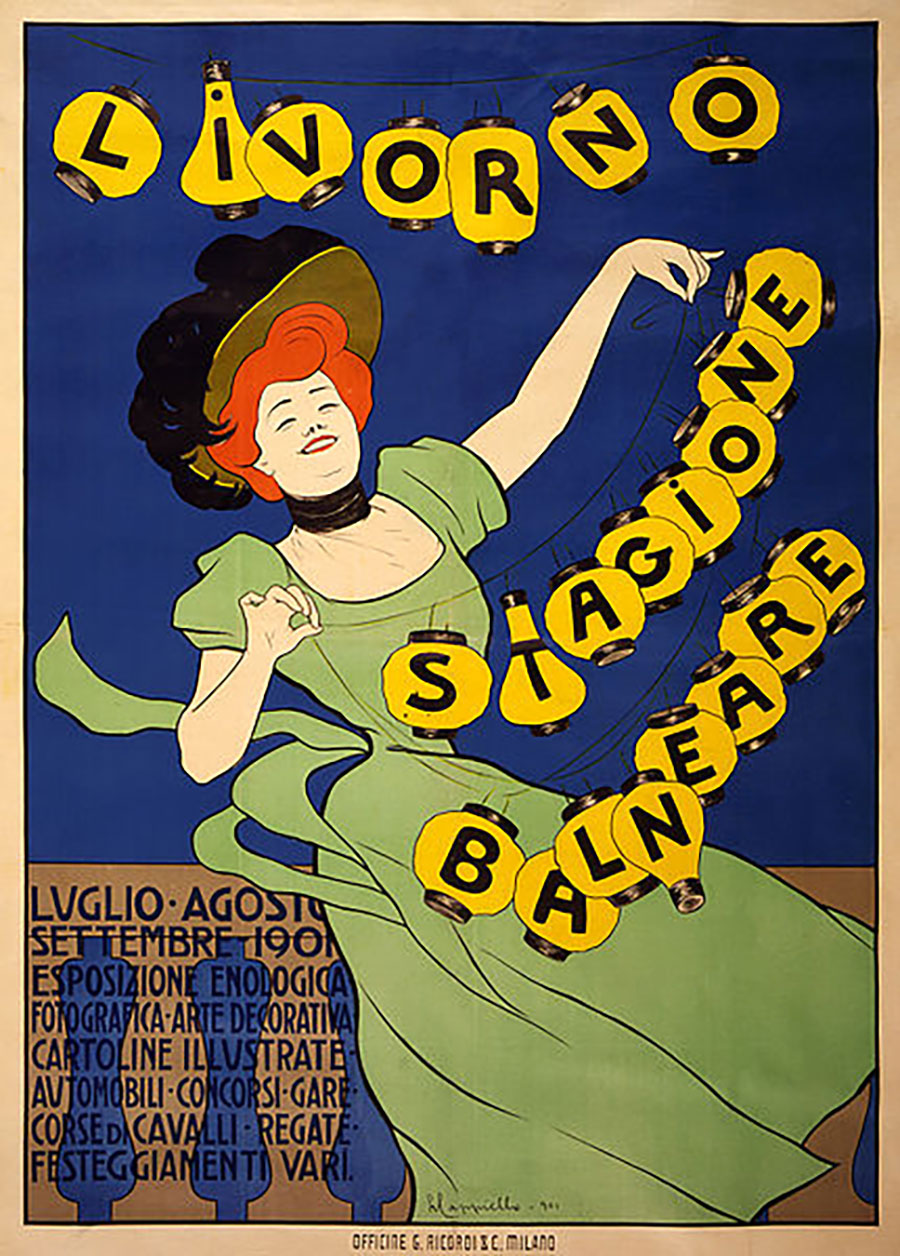 In Europe, during the Universal Exhibition in Paris in 1868, we discovered those lanterns made of rice paper, with a very decorative appearance. Imported from Japan, with a simple and refined form, it quickly became one of the characteristic elements of what we would call « Japonism » in France, Europe and the West. This artistic movement influenced by Japan and its traditions will transform painting (the Nabis), sculpture (Auguste Rodin), photography (Alfred Stieglitz) and even architecture (Frank Lloyd Wright).
Around 1900, the Japanese paper lantern was at its peak: it can be found everywhere, presented in such different forms!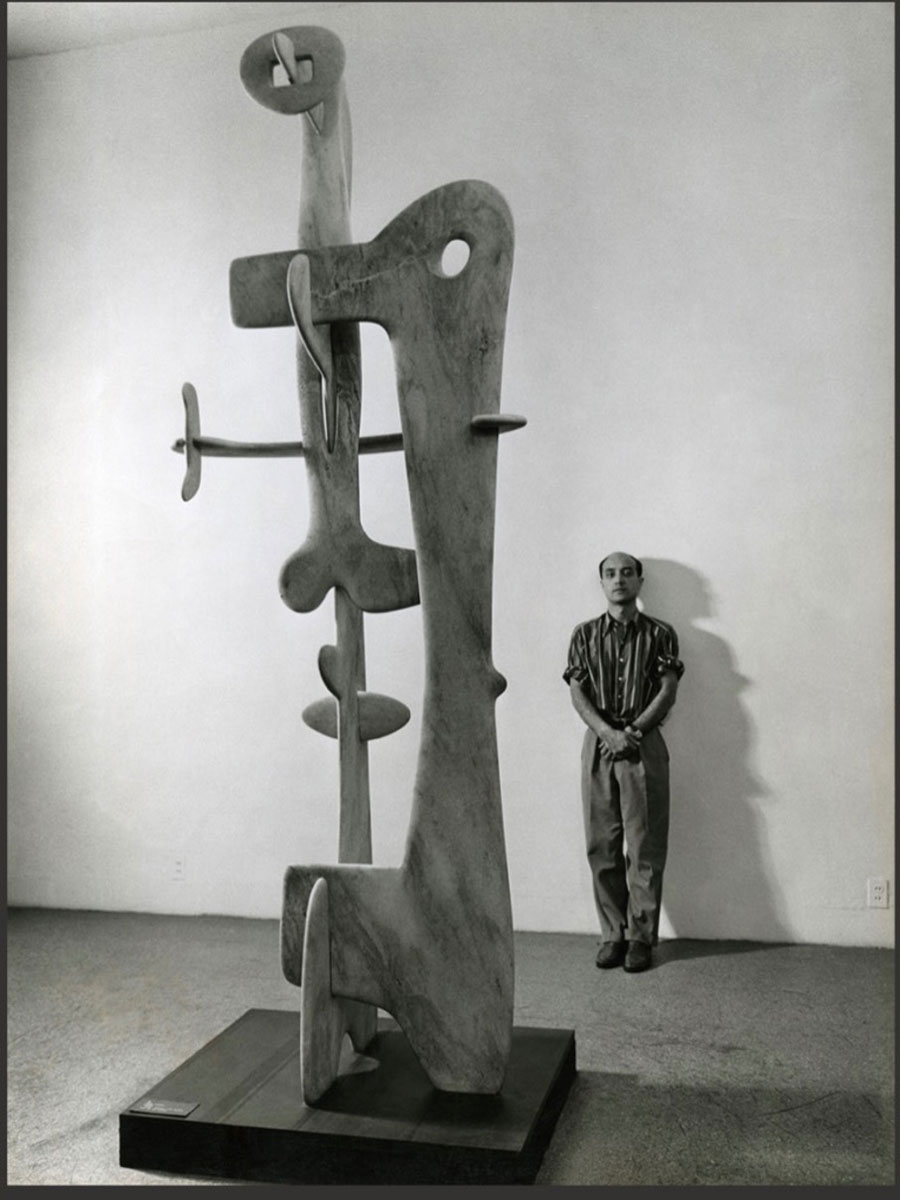 In the 1930s and 1940s, Isamu Noguchi improved his skills in sculpture. The discovery of Constantin Brancusi in 1926 was decisive for him, as well as his stay in his Parisian studio the following year. Exceptional pieces thus emerge, which appear – among others – in the magazine of American Surrealism. Made in stone, these abstract sculptures are imposing and spectacular! His universe subtly mixes Japanese influences and Western modernity.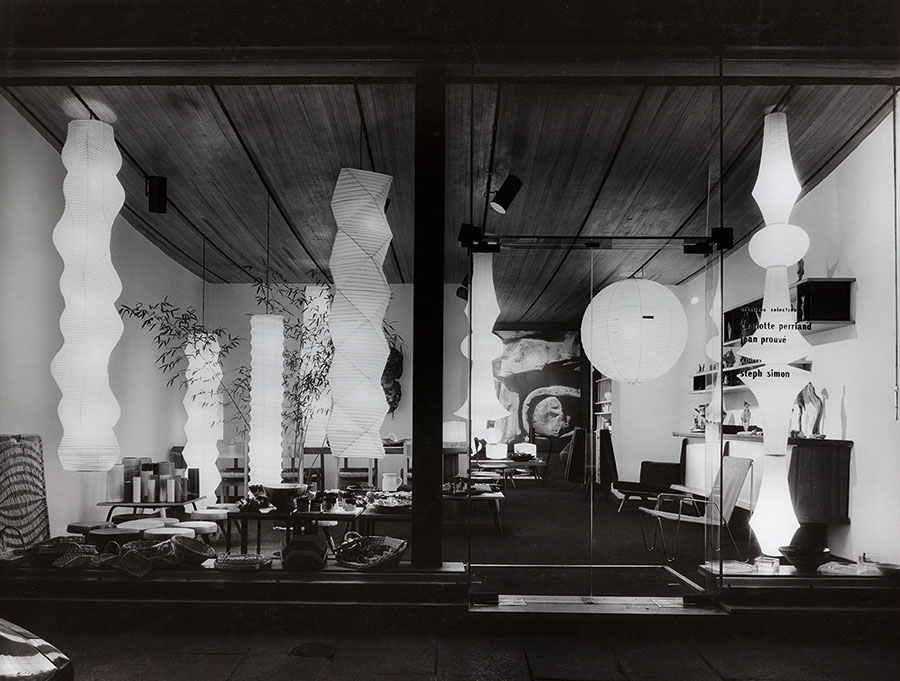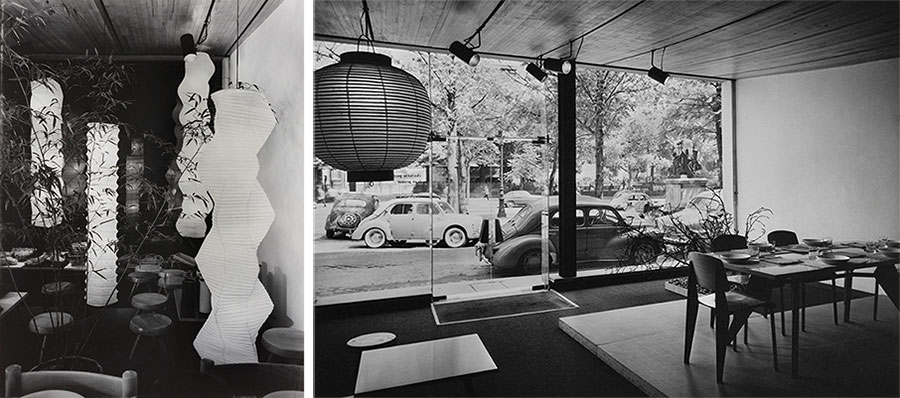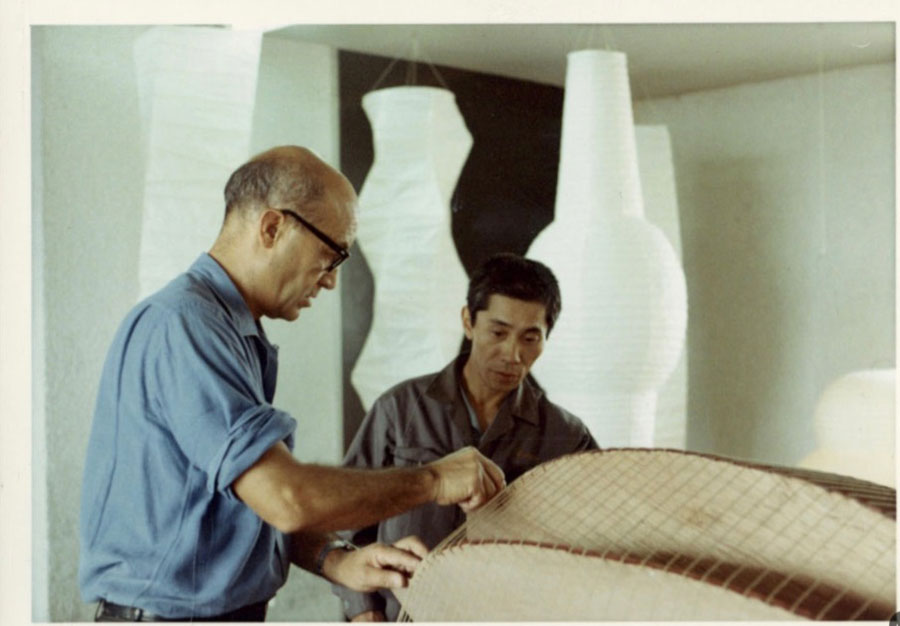 The 1950s marked a turning point. Everything changes, everything develops… Isamu Noguchi thus signs a publishing contract with Galerie Steph Simon (boulevard Saint Germain, Paris), for the exclusive sale of his lights, which are exhibited among the furniture of Jean Prouvé and Charlotte Perriand , lightings by Serge Mouille, ceramics by Georges Jouve, as well as some modern furniture imported from Japan! Steph Simon gallery then introduced these sculpted lights to Parisians, and it quickly became a huge national success.
Balls or sculpted paper structures, Isamu Noguchi creates several « AKARI » models, which he signs with his symbol, an ideogram with the sun and the crescent moon. These lamps are made in Japan, in Gifu, where for generations, lantern fishing was a tradition, using a carved wooden structure supporting stretched rice paper …
"My father, Yone Noguchi, is Japanese, and his poetry has been known for a long time as the translation of the East for the West. I would like to do the same with sculpture".
In the contemporary world, these suspended balls of light very quickly seem to have an echo with certain contemporary art creations, such as the suspended sculptures by American artist Ruth Asawa (1926-2013).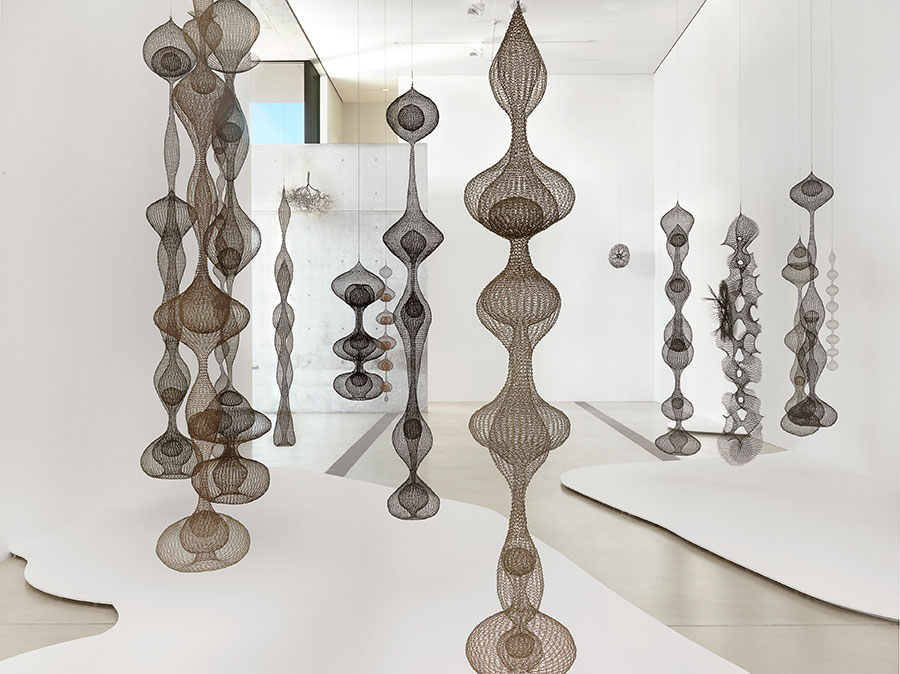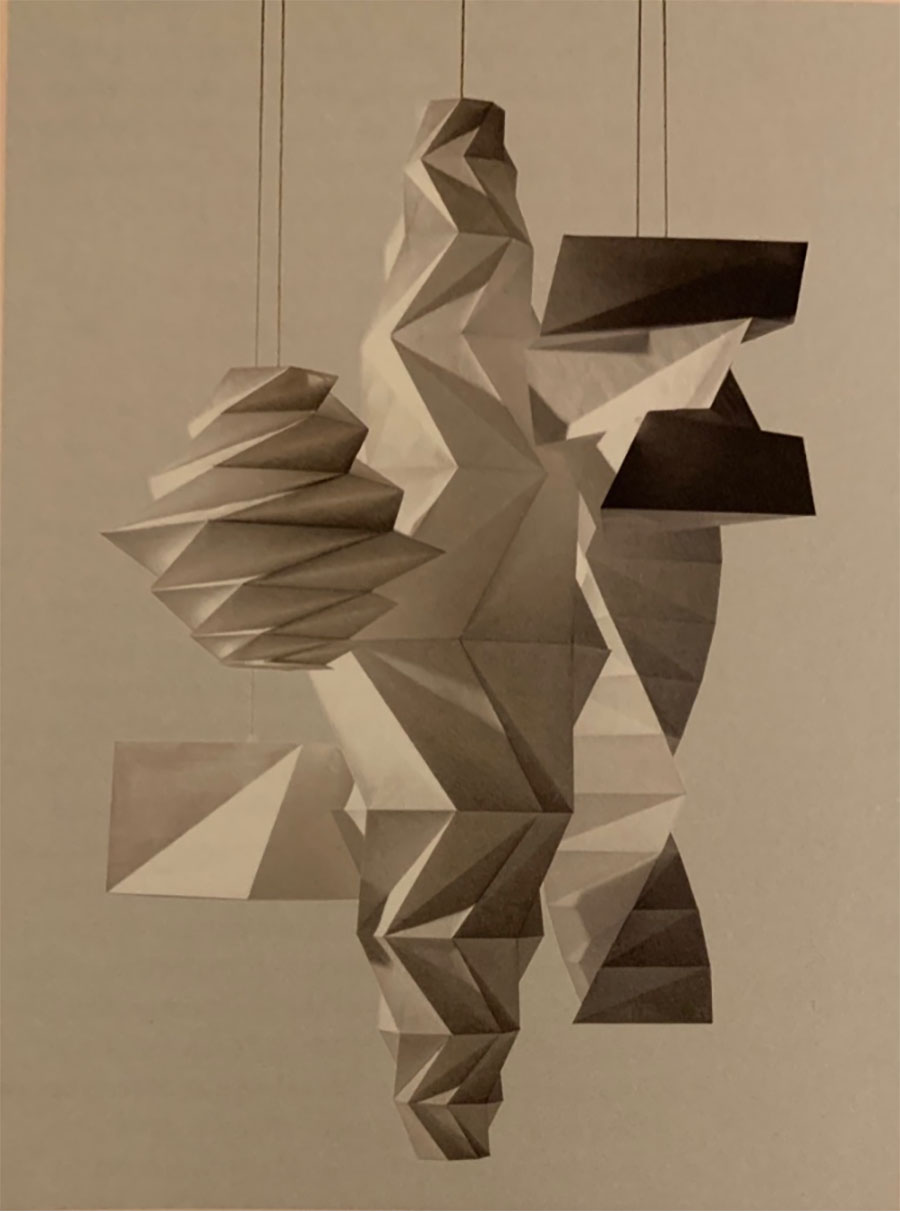 This is also the case in the Fashion world with these paper suspensions designed by Issey Miyake in 2012.
His work is therefore dedicated to a very organic language, which has a lasting influence on the 1950s design.
NOGUCHI HIGHLIGHTS
Available at the gallery
We have selected 5 iconic Noguchi lights in order to supplement your collection.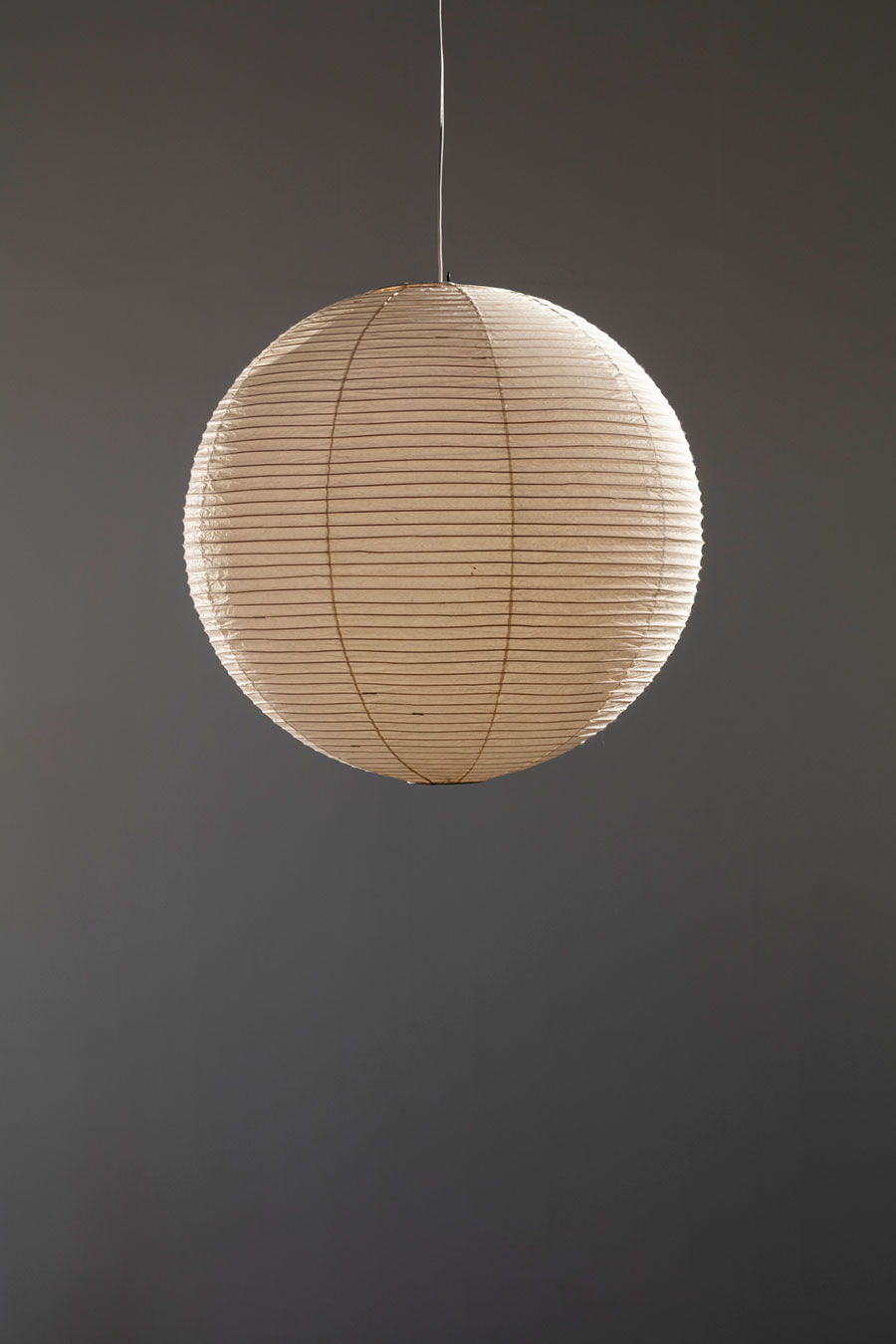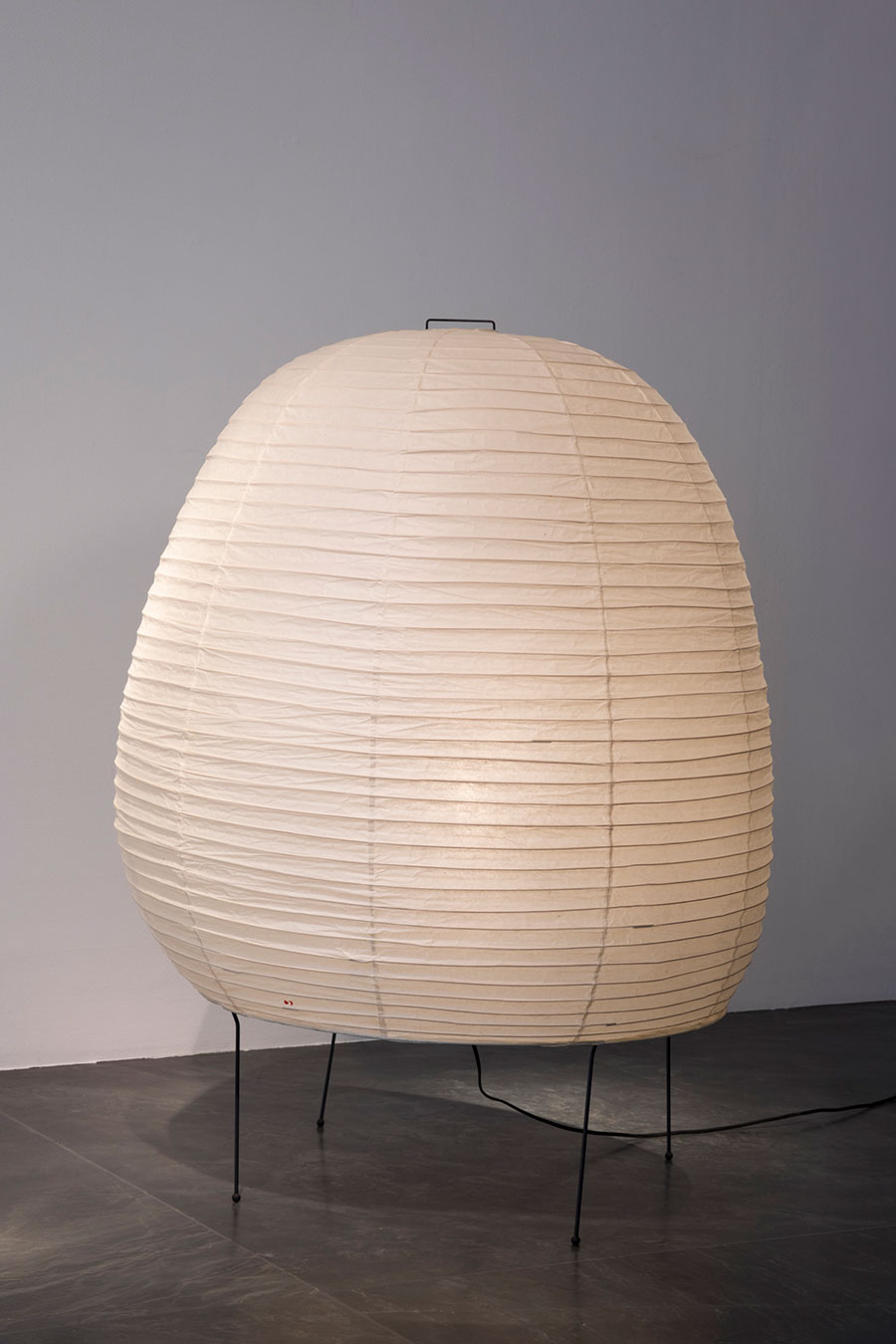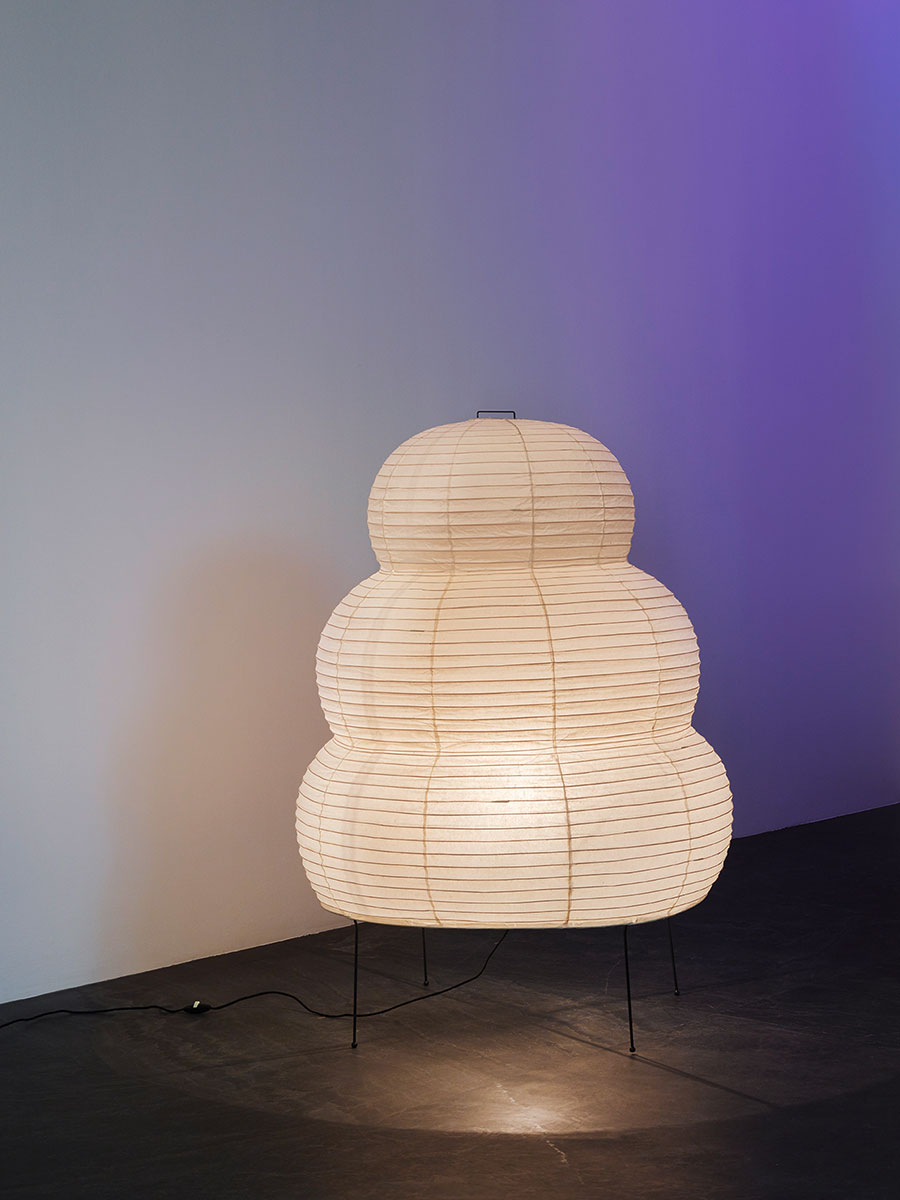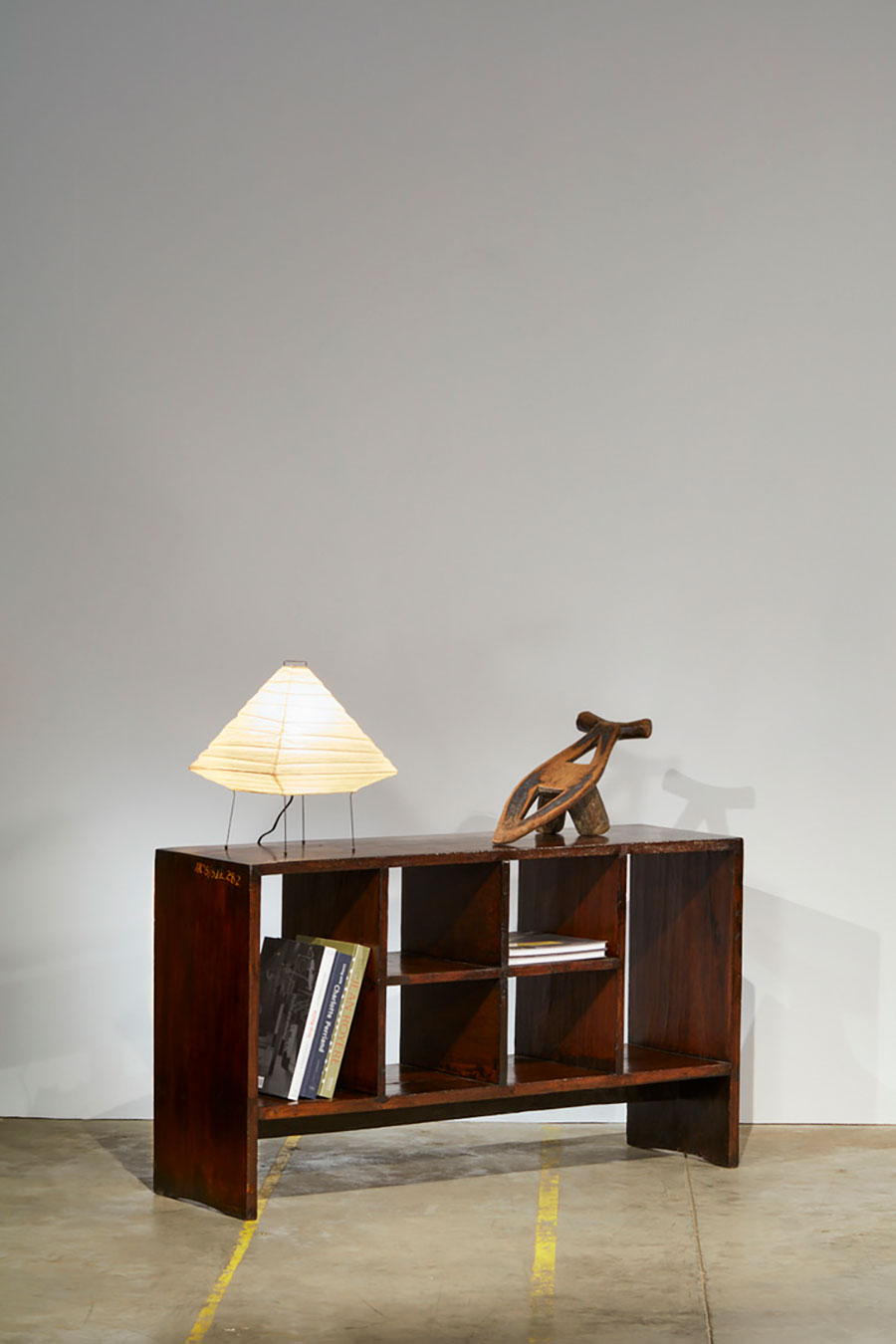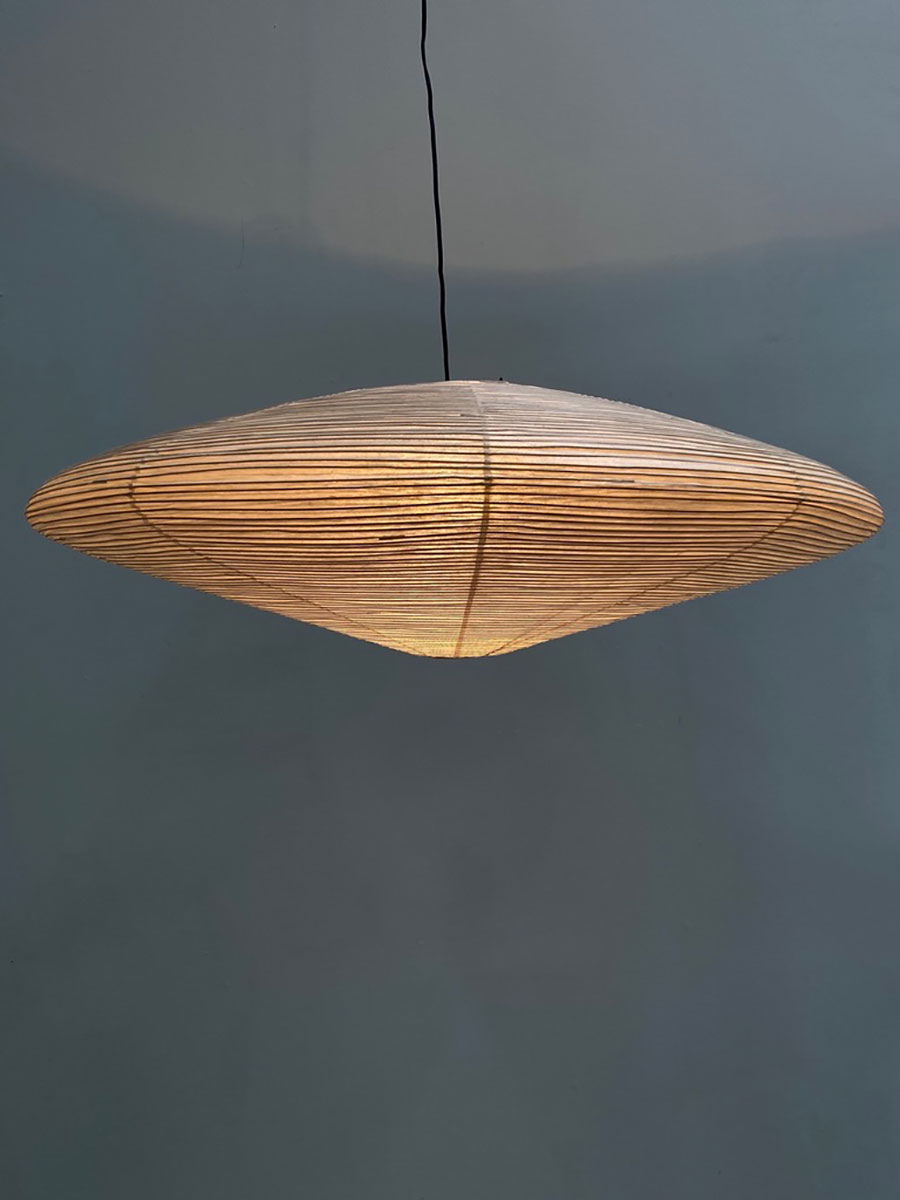 Some memories…